Encounter Tour Gift Card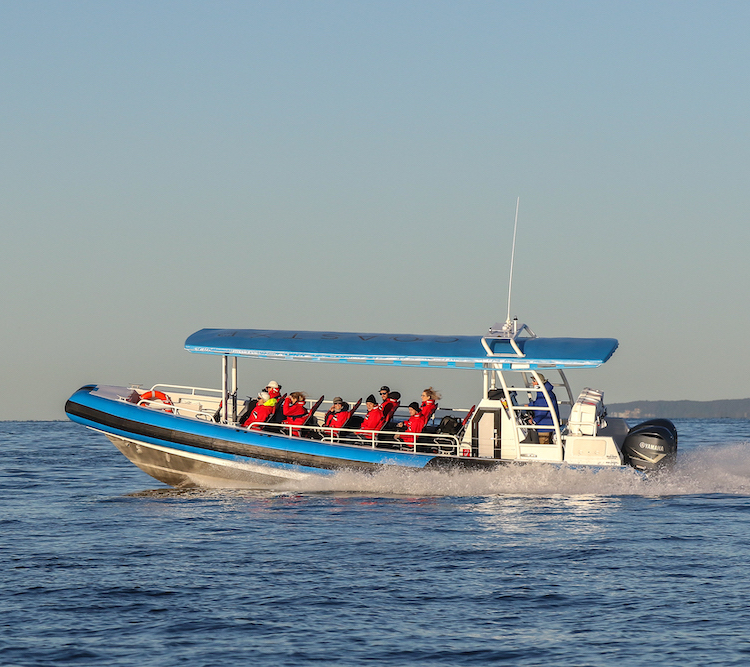 Location: Newcastle , NSW
The Encounter Tour is a nature-based CoastXP immersion experience. The tour focuses closely on the annual Humpback Whale (Megaptera Novaeangliae) migration between the months of June and November each year.
Humpback Whale numbers have been increasing at a rate of over 10% each year, with more than 35,000 individuals passing the coast in 2017. Adult Humpback Whales grow to 14 – 18 metres in length and can weigh up to 50 tonnes. While Humpback calves are born at 2 tonnes - now that's a big baby!
Humpback Whales are some of the most inquisitive and interactive species out of all marine mammals. These spectacular whales make exceptionally long journeys from the Antarctic to the warm safe waters south of the equator each year. At CoastXP, we pride ourselves on providing you with the best experience possible.
Premier whale watching experience
Unique interpretation of the Hunter Coast
Unobstructed views 360° views
Safe and comfortable eco-tourism vessel
New wet weather jackets provided
Complimentary high-quality digital images of your trip
Come and witness these amazing animals up close on our brand-new adventure boat, Atmos!
Our whale watching practices have been designed in line with the Australian National Guidelines for Whale and Dolphin Watching 2017 and the Biodiversity Conservation Regulation 2017.